Fox Weather: The Last Frontier in Disinformation


Hey Hot Cakes!
Welcome to the weekly newsletter. We mentioned before that we'd be taking some weekends off here and there over the summer, and next weekend is one of them. We'll still be tracking climate coverage via our Twitter account, and we'll be back with more stories the following week. We hope you're all staying safe and well during this really intense time.
Thank you!
Amy + Mary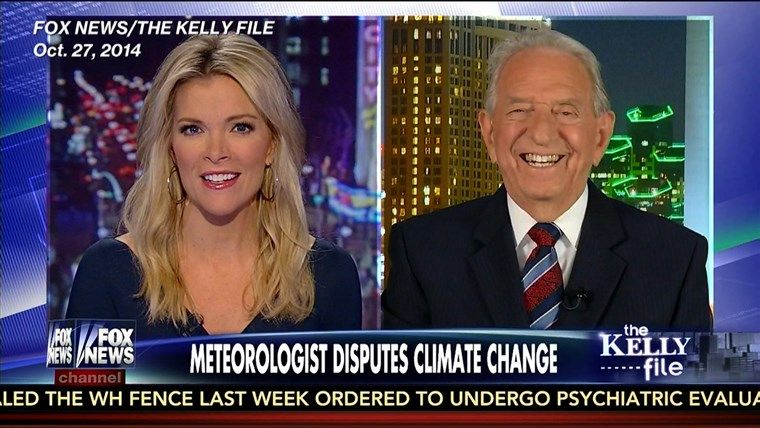 ---
The Fox Guarding the Henhouse
By Amy Westervelt
Over the past few decades, we've seen every information channel degraded, warped, and weaponized against the American public: Talk radio, then cable news, and more recently social media and podcasts. Through it all, hanging on to objective data above the fray was the weather. And particularly The Weather Channel, which made waves a decade or so ago when it began to clearly and unapologetically connect bizarre weather events with climate change.
Now Fox News is going to go toe to toe with The Weather Channel, launching Fox Weather later this year. The company hasn't made any statements one way or the other about how it will include or ignore climate change, but if its previous coverage of weather on its other channels is any indication, the days of objective weather forecasts are over.
Anyone reading this newsletter probably already knows that Fox News is the country's top media purveyor of climate denial, but it bears repeating. In 2019, Pew found that "Republicans who watch Fox News are more than twice as likely to deny human-caused climate change than Republican non-viewers, and 62 percent of Republicans watch Fox News." Pew's data also "suggests that the presence of Fox News and other conservative media outlets may be the primary explanation for why climate denial is more prevalent in the United States than in other developed countries."
This new channel is  not going to have Laura Ingraham or Tucker Carlson doing the weather report (yet), but even pretty straightforward weather reports have been spun by Fox in the past. They were quick to jump to Trump's defense over Sharpie Gate, when he doctored the forecast for Hurricane Dorian, for example. And the idea that people might be able to consume ideological weather reports is pretty terrifying.
It also has me thinking though—will this be it, the thing that finally makes the powers that be realize we need some sort of media policy, that the only way we're going to put the disinformation genie back in the bottle even a little bit is probably going to be regulation? Will the impact, the harm, finally be too immediate and too obvious to ignore when a Fox Weather anchor downplays a wildfire or hurricane to the point where people don't evacuate in time? Here's hoping we don't need thousands of (even more) people to die before we finally start addressing the country's rampant information pollution problem.
---
Climate Change: The Villianless Crime
By Mary Annaïse Heglar
Last week, a subway station in upper Manhattan—one subway stop north of me, in fact—flooded in the torrential rains that preceded the remnants of Hurricane Elsa. Videos from the flood, of people wading through the putrid waters to get where they were going, went viral on social media. (I can only hope they were braving the waters because of a deep personal emergency and not to get to work.) But too many of the viral tweets I saw blamed the wrong people: the mayor, the New York City transit authority, the governor, the city itself…because people love punching up at New York.
Truth is, while sure our local leaders could have done more to protect the city's infrastructure, what we were looking at in that video wasn't a failing transit system. It was climate change. The fact that the lights didn't go out and the tunnels didn't collapse actually shows what a marvel the NYC subway system is. It could be better, and sometimes it gets on my last fucking nerve, but it's also a gotdamb national treasure!
What we saw in those videos was the handiwork of the fossil fuel industry and the politicians and power brokers who enabled them (and I'm looking at you too, media industry). But why is it so hard for people to see that even when it's so blatant? What this tells me is that as far as we've come with normalizing conversation around climate change, we've got a ways to go in teaching people who the villain is and how to identify their fingerprints. I need more people to understand that that was No Ordinary Rain and that we actually know who did it and what for.
Sigh, we've got a lot of rage to redirect.
P.S. Again, yes, the mayor and governor and the MTA should be more on top of adaptation, but I'm talking about the roots of the climate crisis here. If anything, the fossil fuel industry should be bankrolling any adaptation efforts. Like, for real.
---
Pipelines Are Not People
By Amy Westervelt
Last week Jessica Reznicek, one of the two women who claimed responsibility for tampering with the Dakota Access pipeline in Iowa, was sentenced to eight years in federal prison, plus fines. Other pipeline protestors and valve turners have faced similarly severe consequences. In this case, the addition of "terrorism" to Reznicek's charges made the sentence much harsher. Her co-conspirator, Ruby Montoya, is still awaiting her sentencing on the same charges.
It's as ludicrous as it is terrifying–especially when you consider that a pipeline literally set the ocean on fire LAST WEEK. Over the course of several months, Reznicek and Montoya lit a few machines on fire, and blew out valves across the pipeline. They probably cost Energy Transfer Partners, the owners of the pipeline, about $6 million in damages—a mere rounding error to a multi-billion-dollar company. No one was injured, because the women made sure they never even came close to causing physical harm to a single soul. How the hell is that terrorism, but poisoning the water of thousands of people, exacerbating climate change, leading to the early death of untold millions…that's just business? Or let's compare apples to apples: How are Montoya and Reznicek being sentenced harshly as terrorists, but the domestic terrorists who attacked the Capitol in military gear, with weapons, on January 6th so far seem to be getting off with fines and minor sentences?
None of this is to say that Reznicek and Montoya's sacrifice was for naught. They stopped the flow of tens of thousands of barrels of oil through that pipeline; if we count our wins in barrels of oil not burned—which there is an increasing number of calls to do—these two accomplished more than most.
Reznicek and Montoya's ordeal is particularly concerning in the midst of a rush to criminalize pipeline protest all over the country, particularly as protestors get fed up with the inefficacy of more traditional forms of protest and politics (as Reznicek and Montoya did). The industry backlash to the Standing Rock protests, in South Dakota in 2016 and 2017, was swift and extreme. Lobbyists with the American Fuel and Petrochemical Manufacturers (AFPM) drafted sample "critical infrastructure" legislation that would heighten the fines for trespassing anywhere near what the industry deems critical infrastructure, including pipelines, bridges, railroads…it's pretty easy to be near "critical infrastructure" without even trying. More than a dozen states have passed these laws since 2017, with several more considering them. And to be clear: There are already trespassing laws. It's already illegal to tamper with a pipeline. These laws are intended to punish those who do more severely, and to include in that punishment the organizations that help them.
Which brings me to the Line 3 protests currently underway. As has been the case in other pipeline standoffs, private security forces have been brought in and they are working closely with Minnesota police to protect the pipeline. There are currently four—four!—critical infrastructure bills under consideration by the Minnesota state legislature. The passage of any of them could mean much bigger problems for both the activists and the organizations supporting them. But even without a critical infrastructure law on the books, local authorities have cracked down on Line 3 protestors with everything they have. Activists have been jailed, saddled with exorbitant bail and given ridiculous timelines on which to pay that bail or risk longer stints in jail. It's very clear that, so far anyway, the state is backing private interests here. Police are working against citizens to help a Canadian company protect its property.
Anyone who genuinely believes the most important right granted by the Bill of Rights is free speech should be looking for ways to get involved here. Locking up activists and passing laws to make that easier is not a thing healthy democracies do.
P.S. Read more about Reznicek and Montoya in this terrific Grist-Rolling Stone collaboration. Watch the movie Woman at War to get inspired about the potential of direct action. Check out Andreas Malm's book How to Blow Up a Pipeline for more on the push to stop fossil fuels at all costs (Wen Stephenson's interview with Malm in the LA Review of Books gives a good overview, too). Follow Giniw Collective for more on how to support the Line 3 Water Protectors.
---
Digest
A round-up of the week's climate stories.
Rising Temperatures, Rising Tides
A Battle Between a Great City and a Great Lake, by Dan Egan for The New York Times
Climate Change Influenced Western Heat Wave, Analysis Finds, by Henry Fountain for The New York Times
Like in 'Postapocalyptic Movies': Heat Wave Killed Marine Wildlife en Masse, by Catrin Einhorn for The New York Times
The Sea of Marmara, a 'Sapphire' of Turkey, Is Choking From Pollution, by Carlotta Gall for The New York Times
Why Record-Breaking Overnight Temperatures Are So Concerning, by Aatish Bhatia and Winston Choi-Schagrin for The New York Times
California Braces for Dangerous Weekend of Record-Setting Heat, by Isabella Grullón Paz for The New York Times
Tropical Storm Elsa Brings Flooding Threat to New York Area, by and for The New York Times
June Was Hottest on Record for North America, Fourth Hottest Globally, by Henry Fountain for The New York Times
Even Hawaii is Battling a Wildfires Surge, by Simon Romero for The New York Times
The Pacific Northwest Heat Wave Is Now a 'Mass Casualty' Event, by Dharna Noor for Earther
Great, Lapland Just Recorded Its Hottest Temperature in 100 Years, by Ruby Lott-Lavigna for Vice
Scientists Studying Temperature at Which Humans Spontaneously Die With Increasing Urgency, by Audrey Carleton for Vice
Five Million People Die Every Year Now Due to Abnormal Temperatures, Study Reports, by Becky Ferriera for Vice
All the Apocalyptic Things That Happened Because of the Heat Wave, by Manisha Krishnan for Vice
The Guardian view on the heat dome: burning through the models, by The Guardian Editorial Board
Human activity influencing global rainfall, study finds, by Charlotte Burton for The Guardian
Some birds, mammals, and fish are shrinking. Blame climate change, by Benji Jones for Vox
As climate warms, a rearrangement of world's plant life looms Zach St. George for Grist
Warming Trends: Stories of a Warming Sea, Spotless Dragonflies and Bad News for Shark Week by Katelyn Weisbrod by Inside Climate News
The Climate Presidency
A Crucial Test Is Coming for Biden's Climate Agenda, by Maggie Astor for The New York Times
Chuck Schumer Says He Doesn't Consider Gas "Clean Energy", by Kate Aronoff for The New Republic
North Dakota sues over Biden's halt in oil and gas leases on public lands, by Maya Yang and agencies for The Guardian
Climate Accountability
Ban Mansions, by Dharna Noor for Earther
The Natural Gas Industry Is Headed for Tough Times, by Kate Aronoff for The New Republic
'One more mine does make a difference': Australian children argue for the climate – and the law agrees, by Graham Readfearn for The Guardian
Canada is facing extreme weather. And Trudeau's love of fossil fuel will only make it worse, by Tzeporah Berman for The Guardian
World 'must step up preparations for extreme heat', by Jonathan Watts for The Guardian
Carbon IOUs? A plan to make companies pay their climate debt by Emily Pontecorvo for Grist
A proposal to make cargo ships pay for pollution is making waves by Maria Gallucci for Grist
How to sabotage climate legislation? An Exxon lobbyist explains. by Kate Yoder for Grist
It's Time to Repeal Fossil Fuel Subsidies, Say Progressives by Aída Chávez for The Nation
Justice Is Justice Is Justice
The climate crisis will create two classes: those who can flee, and those who cannot, by Peter Gleick for The Guardian
'We need to become the solution': older New Zealanders join climate change fight, by Eva Corlette for The Guardian
In Karachi, hot weather is normal … but 44C feels like you're going to die, by Talaiha Chugtai for The Guardian
Glimmers of Hope
What Technology Could Reduce Heat Deaths? Trees, by Catrin Einhorn for The New York Times
A Young Naturalist Inspires With Joy, Not Doom, by Alex Marshall for The New York Times
A Sunscreen for Pavement Could Help Keep Cities Cool, by Dharna Noor for Earther
Small majority believe there is still time to avert climate disaster, by Sandra Laville for The Guardian
Scientists have long warned climate change threatens our food security. Now they're finding solutions. by Nathanael Johnson for Grist
Climate in Culture
Climate Change Is Making It Harder for Campers to Beat the Heat, by John Schwartz for The New York Times
France Drops Plans to Enshrine Climate Fight in Constitution, by Constant Méheut for The New York Times
Fox News's New Weather Coverage Will Be Bad for the Planet, by Alex Shephard for The New Republic
Plus More
Creepy Animals Deserve to Be Saved From Destruction, Too, by Nylah Burton for Vice
Everything You Need to Know About the Great Lumber Crisis of 2021, by Audrey Carleton for Vice
How to Stay Cool When You Don't Have A/C, According to Science, by Hannah Smothers for Vice
Elon Musk's Boring Company wants to build a tunnel in Fort Lauderdale, Florida, by Rebecca Heilweil for Vox
A Canadian climate official is addressing climate change by leaving government, by Jariel Arvin for Vox