Dr. Renée Lertzman on Climate Grief, Anxiety, and Compassion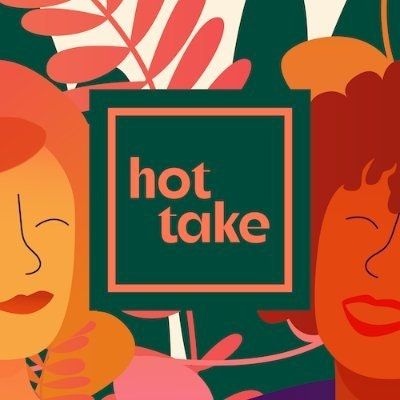 Dr. Renée Lertzman has been a pioneer at the intersection of psychology and climate change for more than 20 years. She literally wrote the book on climate anxiety and climate grief back in 2015, long before those ideas were being regularly discussed in the media. Today, she leads Project InsideOut, a resource hub for people who want to  lead on climate action, or as the website puts it, to teach people "a way of leading while the world wakes up." In this interview, Hot Take intern Elia Griffin pulled together questions from listeners and readers looking to Dr. Lertzman for expert advice on coping with climate grief and anxiety today.
We're sharing this for free, because we think this issue is so important. But, if you can, please consider subscribing to support our work!
---
Can you suggest some strategies for parents and teachers to help kids work with strong climate emotions?
Right off the bat, we want to convey (to anyone, kids or adults) that it's normal, natural, and totally sane to have strong emotional responses to climate change. This needs to be integrated into every single communication we engage in, whether we are teachers, parents, advocates, concerned people. When we talk about the issues, the science, the politics, the innovations, the impact on vulnerable communities, the solutions—we need to also talk about how this may make us feel. We then normalize and build resilience in how we can respond.
Second, we need to provide lots of space and opportunity for people to express their feelings, no matter what they are. We must refrain from being the "positivity police" or feeling like we are going to fall into a pit of "doom and gloom" (three words that must be eradicated from our climate vernacular, starting now). This can be done by asking gentle and open-ended questions that acknowledge the hard feelings: "Yes, this is intense, overwhelming, hard to get our minds around, etc. I feel this way, too. How are you feeling?" Then be prepared to listen, and hold a safe space. Share your own feelings, too. Be personal and human.
Third, we want to channel these strong emotional responses into creative and constructive expressions. Note, I did not say "action." We are constantly pushing each other to "act now," and sometimes, we need to find our way to what action means for each of us. We can do this by asking prompts and questions that lead us to our own volition and capacity to do something: "What would most support you? Can you imagine something you can do that may help you feel like you're part of the solution? What might that be? What feels right sized for you?" All the while reminding young people that it's not all on their shoulders, that we are all in this together, and we are in partnership.
Please avoid placing the burden on "you are going to save us all." That message is inappropriate and damaging.
---
What advice would you give to teens and young adults who are dealing with feelings of hopelessness and/or anxiety about their future along with the future of the planet?
My advice is the following:
Befriend and have compassion for your own experience, no matter what it is. You feel hopeless, or helpless or anxious? That's okay. Millions of us do. It doesn't mean there is anything wrong or weak about you, it means you care, are human and alive and part of all living systems. Your feelings are evidence of this. Be curious and be a friend to yourself.
Find others, allies, who can be safe friends, sounding boards, and partners with you. This is really about joining forces with others, and finding out where your communities may be. It may take you a while but you will find this, and likely more than one group or community.
Consider finding a "climate aware" psychotherapist or counselor who will totally get your feelings. When interviewing therapists, ask them how they feel about climate, and pay attention to their responses. Many adults are struggling right now with their own denial and coping strategies. But there is a growing community of climate aware therapists. Check out the work of Britt Wray, Caroline Hickman, Leslie Davenport, and my own new resource hub, ProjectInsideOut.net. (The Three As are a great resource!)
Ensure that you give yourself time to take breaks, engage in activities and practices that give you joy, relaxation and recharge. Recently the climate activist Xiye Bastida was telling me how she became so engaged in climate action while in high school, organizing strikes and actions, she ended up in the hospital (she also tells this story in the podcast Inherited). Please take care of yourself! Put your oxygen mask on. Take time out. Meditate, exercise, watch NetFlix, whatever helps you.
Keep yourself dialed into the millions of people around the planet who are doing amazing, creative, beautiful, courageous and bold things right now. Keep this in your view. Do not fall into isolationism or forget that you are part of a network of beings who are activated and engaged and care.
Remember: you matter, you matter, you matter. Whatever climate action means and looks like for you, whether it's making art, writing letters, having climate conversations, taking leadership, volunteering, self-educating yourself or writing a song, it matters and counts.
---
How might sharing our eco-anxious stories help us grow the climate movement?
Stories are the vehicles for deep change. Humans process information most optimally, believe it or not, through stories. It's how we are wired to learn and grow. Stories help us feel less alone, and affirm to others that it's normal to feel anxious—which paradoxically helps us access our capacities to engage and do something. When we feel less alone, and affirmed, we can then shift away from "why am I feeling this way, is there something wrong with me?" to "okay what can I do about this, and with who?"
Humans process information most optimally, believe it or not, through stories. It's how we are wired to learn and grow.
We also get inspired and get new ideas through stories. In Project InsideOut, we really emphasize what we call "Reveal," our Guiding Principle of compassionate truth-telling. This means we tell our stories, with humanity and authenticity. We can be messy and real. We can say this is hard, we can also say, and this is what I did, and how I navigated this. I can't say this enough: The more we can tell our stories about whatever we are feeling—whether that's eco-anxious or eco-grief or inspiration or whatever—we are giving ourselves permission to show up as a more emotionally intelligent and resilient community. We are also fostering more capacity for difficult conversation with those outside of our circles and "movement." Right now this "movement" needs to actively go beyond our comfort zones and initiate compassionate conversations and storytelling with all parties. This is an inclusive movement, and stories help us get there.