F*ck BP Day Wrap-Up on Clubhouse: Join Us!
Hey Hotcakes!
Don't forget, April 20th (tomorrow) is #FUBPDay. It's the 11th anniversary of the Deepwater Horizon disaster. And since the 10th anniversary got eclipsed by Covid, and BP has just delivered its first new oil platform to the Gulf since it dumped more than 200 million gallons of oil into it, we're taking this opportunity to let BP know we haven't forgotten and we never will.
In case you missed this weekend's newsletter, the details on how to join in are below. And at the end of the day, please join us for a wrap-up on Clubhouse. If you're not on there yet or need an invite, let us know, we have a few!
---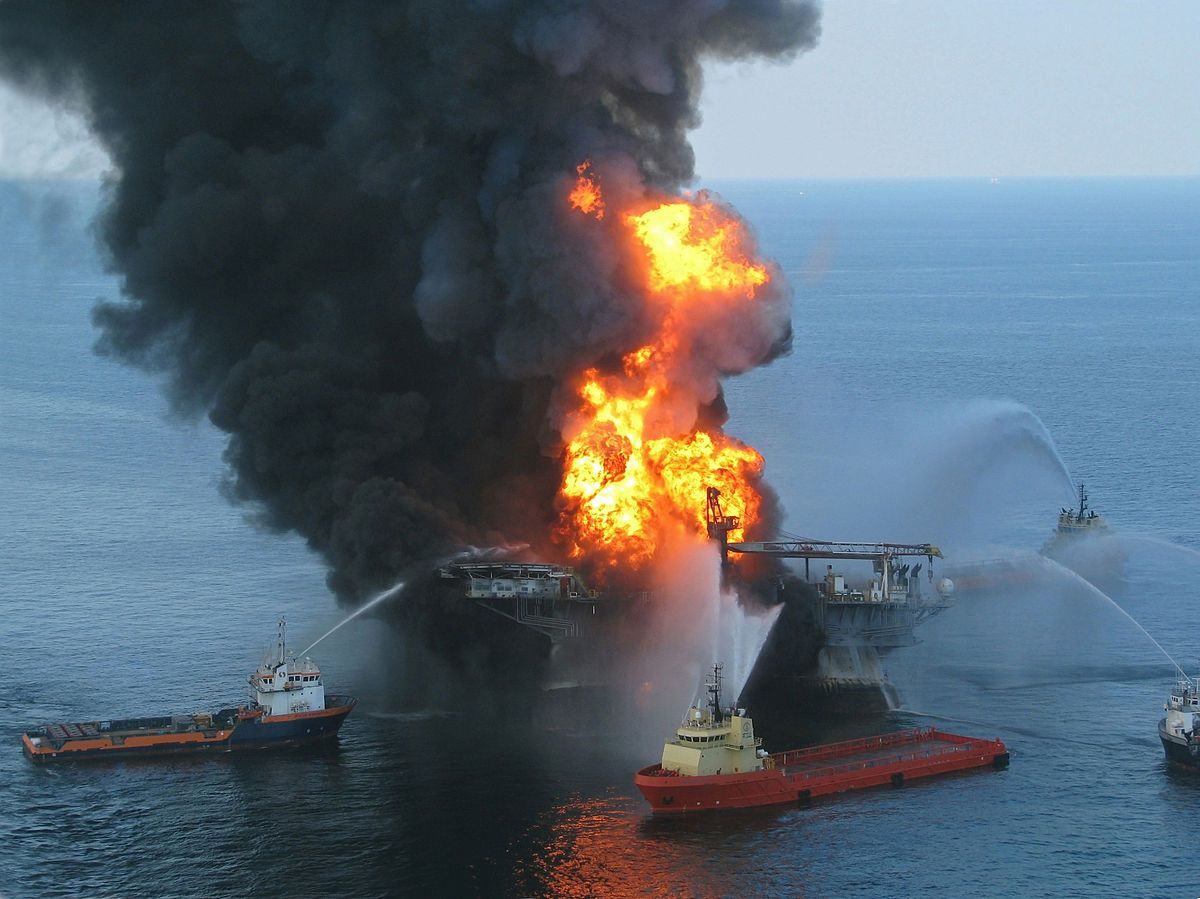 April 20 Is #FUBPDay
By Mary Annaïse Heglar
On April 20, 2010, an offshore oil platform named Deepwater Horizon exploded off the coast of Louisiana, leading to the biggest oil spill in U.S. history. The explosion killed 11 crew members immediately and went on to leak the equivalent of 300 Olympic-sized pools of oil into the Gulf of Mexico. That's 12 times more than the Exxon Valdez spill in the 1980s. BP, which bore the ultimate responsibility for the blowout and the aftermath, was so lost for solutions that it even tried throwing trash at the gushing oil.
I'm old enough to remember the blackened pelicans and dead dolphins, the devastated fisheries and fishermen and the deformed shrimp. I remember the ocean waves so rife with oil they looked less like waves of water and more like salad dressing. I remember that the spill happened just five years after Katrina when the Gulf region was just getting back on its feet. And the Gulf is still suffering today, both in the U.S. and in Mexico.
And I will never, ever, ever forgive BP.
Look, here at Hot Take, it's fuck BP every day, all day. But that goes double on April 20. It goes triple on this April 20—the 11th anniversary of the Deepwater Horizon disaster—because we missed the 10th anniversary. To make up for lost time, we want to see y'all all up in BP's ass, on any social media platform you're on. I mean LinkedIn, Instagram, Facebook, and, of course, Twitter. Don't stop at the main accounts, find the back-up accounts, like this one, or this one, or this one. Get. In. That. Ass.
I don't care if they posted recently or 6 months ago, get in their mentions. Call them out. Expose them. Let them know we haven't forgotten, and never will. Trust me, it feels fantastic, and they deserve it. If you need some gifs, we made some! If you get creative, please share, we live for these.
P.S. At 8:00 p.m. ET/5:00 p.m. PT on April 20, Amy and I will be hosting a Clubhouse event to talk about the best trolls of the day and more about why BP is the literal worst. Join us!
P.P.S. For more, listen to our latest episode where I made Amy watch the 2016 Deepwater Horizon movie, and we bitch about the Netflix documentary Seaspiracy.