You Can't Be Committed to Racial Justice and Work for Fossil Fuel Companies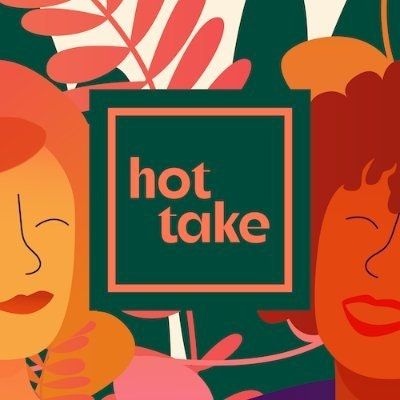 Hey Hot Cakes!
We talk a lot about climate narratives and how they're shaped. One way, which Amy has reported on a lot, is through spending tens of millions of dollars on PR strategies and slick ad campaigns that push a variety of messages: transition away from fossil fuels will hurt the economy or take away jobs, the oil and gas industry is already on top of dealing with climate change so you don't need to worry about it, and, more recently, shifting away from oil and gas is racist. That last one is particularly prevalent in the gas industry, where companies and their trade groups are consistently pushing the message that moving away from natural gas will increase utility bills and disproportionately harm Black and Brown people. Never mind that pipelines, power plants, and refineries have been disproportionately harming Black and Brown communities since forever. Today we're bringing you an insider's perspective from JaRel Clay. JaRel grew up in a frontline community in Ohio, then went to work for one of fossil fuel's favorite PR and advertising firms, Edelman, early in his career. He quickly found himself being tasked with selling oil and gas to the very communities he knew the industry was poisoning, communities just like the one he grew up in. These days JaRel works with the Hip Hop Caucus and he's encouraging his former employer and others in the PR and Ad world to ditch fossil fuels for good, as part of the Clean Creatives campaign. Here's his story, and we'll see you this weekend!
Mary + Amy
---
True Commitment to Racial Justice Means the PR Industry Must Cut Ties with Fossil Fuels
By JaRel Clay
This past year in the wake of the police murders of George Floyd, Breonna Taylor, Tony McDade, and too many others, many leaders in the PR and advertising industries spoke out in solidarity with the Black Lives Matter movement and publicly committed to taking action on racial justice inside and outside of their organizations.
But what these statements left out was that for more than 100 years, the PR and advertising industries have been propping up fossil fuel companies and consequently profiting from their destructive impact on Black and Brown lives. Ad and PR firms cannot claim to be committed to racial justice while receiving money from and defending the corporations that pollute and kill our communities. PR industry pledges to fight racism must include cutting all ties with the fossil fuel industry.
Climate justice is racial justice, there is no separating the two. Growing up, my community in Northeast Ohio had more noxious manufacturing facilities than grocery stores, limiting access to fresh produce and clean water. My father, who worked in a steel mill for 30 years, died of congestive heart failure, which he developed from the facility's carbon and gas emissions. When these facilities eventually leave the community, their toxins remain and contribute to growing health disparities among Black, Brown and poor communities.
People of color are more likely to live near polluting landfills, highways, and industrial plants. They are more likely to suffer health complications from pollution, including higher COVID death rates, cancer, and birth defects. My dad's story is unfortunately the same as hundreds of thousands of industrial workers across the Rust Belt and in urban centers across the country.
When I first joined Edelman in 2011 as a Black, gay man working for one of the world's most influential PR firms, I thought a lot about what my role meant for the representation of LGBTQ people of color in the industry. But I soon came to realize that through Edelman's work manipulating public perception about fossil fuel companies, my job was not just complicit, but also responsible for causing devastating damage to communities of color and others similar to my hometown.
PR's role when engaging with the fossil fuel industry is to both defend the people killing our planet and manipulate the public into believing that job creation and small business investments offset the environmental damage. The industry profits off of this deception while Black and Brown communities suffer.
It is no mistake that Cleveland – one of the top 10 cities with the most preventable deaths related to air quality issues – was once home to the deadliest power plant in America. PR firms promote deceptive, false dichotomies between clean air and jobs, clean water and the cost of utilities in order to divide environmental causes and Black and Brown communities.
Big Oil companies and trade associations will also send their PR firms into Black and Brown communities to showcase investment in minority-owned businesses, and sponsor conferences and community organizations. But what they don't say is that this effort is part of a larger strategy to silence and ignore those communities when they can no longer breathe their air or drink their water. The PR and Ad industry's propaganda on behalf of fossil fuel companies is costing us our lives and our money, as we face heightened health care costs and continued economic exclusion from the clean energy economy despite evidence that clean energy can meet the needs of a growing global economy.
The threat of climate change has never been more pressing, but communications professionals continue recycling the same talking points to cover up the destructive forces of the fossil fuel industry. I used to discuss with my former Edelman colleagues the poisonous effects the fossil fuel industry had on the communities we were engaging with, but as professional communicators, our clients' interests and advancing their goals and bottom line always came first. For the Black, Brown, and poor people who live disproportionately near industrial facilities, when Big Oil wins, we lose.
PR and Ad firms are full of great people who want to do the right thing for their clients and the world, and Edelman is no exception. But industry leadership's alignment with fossil fuels forces creatives to ignore their moral compass for the sake of their clients' profit. Despite public commitments to racial justice, industry leaders hypocritically choose profit over lives and refuse to change their practices.
If folks in the industry want to truly prove they are committed to racial justice, they must commit to cutting all ties with the fossil fuel industry. I'm calling on all communications professionals, all creatives, all firms and agencies, and all leaders in the PR and Ad industries to take the Clean Creatives pledge and commit to stopping all collaboration with the fossil fuel industry – because environmental justice is racial justice.
JaRel Clay is the digital director at the Hip Hop Caucus, an organization dedicated to fighting the climate crisis through cultural expression, and a former assistant account executive at Edelman, a global public relations agency.